Pastor Kenneth Spink
Professor
204 Bible Dispensations This course will develop an inductive study of the biblical dispensations and explain their significance to the overall prophetic plan of God. Clear distinctions between Israel and the church will be examined and errant systems will be exposed.
September 3 -November 26, 2023 Sundays 9:30am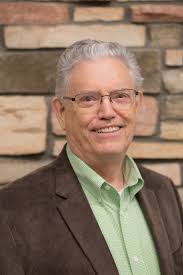 Dr. William Smallman
Professor
507 Pastoral Epistles 1 and 2 Timothy and Titus provide practical help for all believers in their daily walk. In this course you will focus on how to be faithful to the word, to be faithful to your tasks, and to be faithful to other people. It will help you understand the ministry of the local church.
September 21-November 30, 2023 Thursdays
Register
Fall Semester Classes
Registration OPEN
b.b.b.s.
Berea Baptist Bible School is a ministry of Berea Baptist Church. The Board is made up primarily of Church members and the doctrinal statement is identical to that of the church.
Student application
First time students ONLY please fill out the application form before registering for class.
Christian Life & membership CLASS
Pastor Kenneth Spink
Ongoing Class No Registration Necessary
Every Sunday @ 9:30am