Welcome back to church!
Updated September 1, 2020
Worship Services for Berea Baptist Church
For each service we will employ the following details as recommended by state and national officials
There

are

no nursery

,

children's Church

or Wednesday youth programs

currently

.

There are no public Sunday School classes offered as of yet.
All children will need to sit with their parents in the auditorium

The church will be carefully sanitized prior to the Sunday services.

Wearing a mask is mandatory inside the church.(If you do not have a mask and would like one, we can make one available for you).

There are sanitizing stations for your convenience throughout the main church level.

When you arrive, the main doors from the parking lot and the auditorium will be propped open.
Someone will be at the entrance to take your temperature (with a remote thermometer).

If you have a fever, we will ask you to return home.

When you enter the building, proceed to the welcome desk to

receive instructions for seating.

We

have

clos

ed

off every other row of pews. We will try to accommodate your desire for seating as best we

can,

but you may not be able to sit where you want.

There will be no offering plates passed during the service. Offering boxes will be set outside each auditorium entrance for you to give when entering or exiting the service.
There will be no church bulletins

or

use of hymnals at this time. Everything will be on PowerPoint.

You are still encouraged to bring your Bible!

We will dismiss people by pews at the end of the service.

There should be no gatherings in the hallways.

You may fellowship in the parking lot while continuing to keep proper distancing.
Ther

e

should be only one person using

each

restroom at a time

.

Following the morning service, the church will be carefully sanitized

to ensure a safe and

happy return for the evening service.
There is no way we can guarantee a perfect germ-free or virus-free environment, but with these safety guidelines in place we can greatly reduce any risk. Please come and carefully work together to make each worship service a very special occasion!
If you are in one of the high-risk groups or if you have any concerns about gathering together, please do not feel pressured in any way. Stay at home until you are confident and comfortable regarding your safety. We will continue to live-stream all the services so that you may still worship and feel connected.
Pastor Spink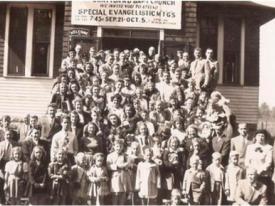 ABOUT US
Berea Baptist Church was founded in 1938 by a small group of believers and continues to grow today. God is at work in our church and among our community, and we are excited to see where He takes us next.
Our Mission
The purpose of this church is to glorify God through the salvation of the lost, the edification of the believers and the spread of the Gospel as commanded by our Lord. (Matthew 28:19-20) This purpose is accomplished by our commitment to:
WORSHIP
This includes singing, praying, preaching, serving, giving, and observing the ordinances (John 4:24; Eph. 3:21; Jude1:24-25; Rev. 4:11; Col. 3:16; Matt. 6:9; Tit. 1:3; Heb. 13:15-16, 21; Matt. 28:19; I Cor. 11:23-26)
EVANGELISM
The preaching of the Gospel and the teaching of the Word of God to all the world. (Matt. 28:19-20; Mark 16:15-16; Luke 24:46-48; Acts 1:8; Gal. l:8-9; II Tim. 4:1-5)
EDIFICATION
a) Instructing all believers in Scripture truth (Matt. 28:20) and b) The defense of the faith once for all delivered unto the saints. (Jude 3; Heb. 10:23; Rev. 3:8)
FELLOWSHIP
a) Uniting together in regular meetings (Acts 2:42-47; Heb. 10:25) and b) The mutual love, care, and concern for others, especially those of the household of faith. (James 2:14-16; Gal. 6:10; Rom.12:13; I John 3:17)
our Beliefs
THE SCRIPTURES
We believe in the authority and sufficiency of the Holy Bible; that it is inspired and therefore is infallible and inerrant in all matters of which it speaks. We believe the Bible to be the true center of Christian unity and the supreme standard by which all human conduct, creed, and opinions shall be tried. (II Tim. 3:16,17; II Pet. 1:19-21)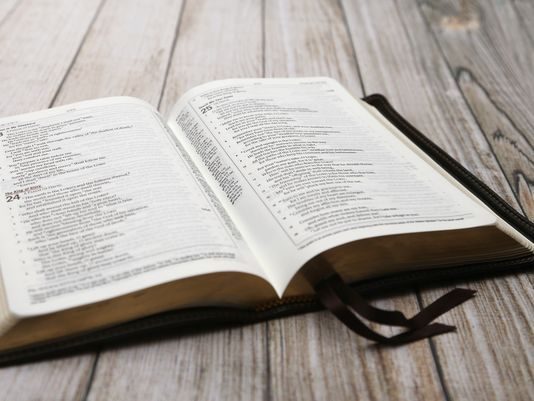 THE TRUE GOD
We believe there is one, and only one, living and true God; that in the unity of the Godhead there are three persons, the Father, the Son, and the Holy Spirit equal in every divine perfection, and executing distinct but harmonious offices in the great work of redemption. (Exod. 20:2-3; I Cor. 8:6; Rev. 4:11; I John 5:7; John 10:30; II Cor. 13:14)
SALVATION
We believe that in order to be saved, sinners must be born again; that the new birth is a new creation in Christ Jesus and that personal faith in the Lord Jesus Christ is the only condition of salvation; repentance is a change of mind and purpose toward God (John 3:3; II Cor. 5:17; I John 5:1; Acts 16:20-33; II Pet. 1:4; Rom. 6:23; Eph. 2:1,5; Col. 2:13; John 3:8)
Our ST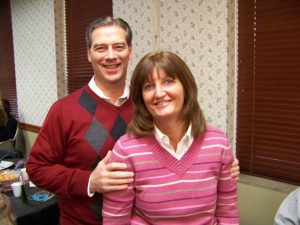 Kenneth Spink
Senior pastor
Master's Degree Baptist Bible Seminary Clarks Summit, PA.

Married his wife, Debbie, in 1982
Called to become Senior Pastor in February of 1984

Ordained: June of 1985.

Favorite Book of the Bible: Ecclesiastes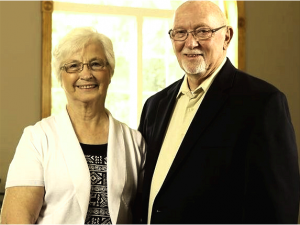 Robert Bennett
Asst. Pastor
Retired Baptist Church Planters missionary

Married his wife, Donna

in May 1964

Called to Berea Baptist in the Summer of 2015

Favorite book of the Bible: Exodus
Favorite Hobby: Woodworking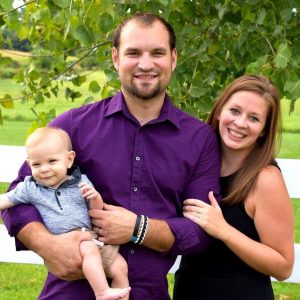 Benjamin Hobbes
Youth Pastor
Bachelors Degree Northland International University Dunbar, WI.
Married his wife, April, in 2011

Called to become Youth Pastor in February of 2018

Favorite Book of the Bible: Genesis

Favorite Hobby: Reading

Cheri Minch
Secretary
Married to husband Dan
Member of Berea Baptist since 2003
Has been our full time secretary for 13 years
Has 3 daughters and 4 grandsons
Favorite Book of the Bible: Psalms
Favorite Hobby: Photography
Visits: 1777