Berea Baptist Church is open
SUNDAY SCHOOL 9:30am for Adults & Children
Sunday Morning Worship Service 10:45am
(Nursery available for children 0-2 years for AM Worship only)
Children's Church ages 3-5 during the AM Service
Sunday Evening Service 6PM
Wednesday Evening Prayer Meeting
IV:II Teen Program 7:00pm
Please read the updated letter which gives information about our safety protocol.
Sunday Worship Services @ 10:45am & 6pm
Wednesday Prayer Meeting @ 7:00pm
Ministering in greater Cleveland since 1938
Everyone is Welcome
Join us in Worship
---
worship Times
All Are WELCOME!
Sunday:
Sunday school 9:30am
Children & Adult Classes
Morning Worship- 10:45
In-person Worship & Livestream
Sunday Evening 6:00pm
In-person Worship & Livestream
Wednesdays Prayer Meeting:7-8:00pm
(7-12th grade)
Truth Trackers Program
Wednesday Evening Program
3yrs – 6th grade
(Coming January 2021)
preach the Word.
reach the World.
2 Timothy 3:16-17
"All Scripture is given by inspiration of God, and is profitable for doctrine, for reproof, for correction, for instruction in righteousness, that the man of God may be complete, thoroughly equipped for every good work."
Listen to Past Sermons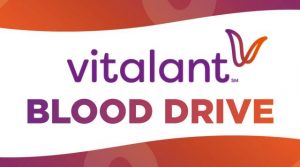 Berea Baptist Church will hold a Blood Drive on Saturday, January 16 from 11am -2pm
Appointments are preferred and masks are required. to make an appointment visit vitalant.org/OhioDonorPortal Group Code: 4118
Donate Blood and Vitalant will let you know if you have the antibodies to help patients battling Covid-19.
Please eat before you donate. Bring a photo ID & a list of any medications that you take.
Eligibility Questions?
Call 877.258.4825